PrimeSouth Bank - Go Gold 2019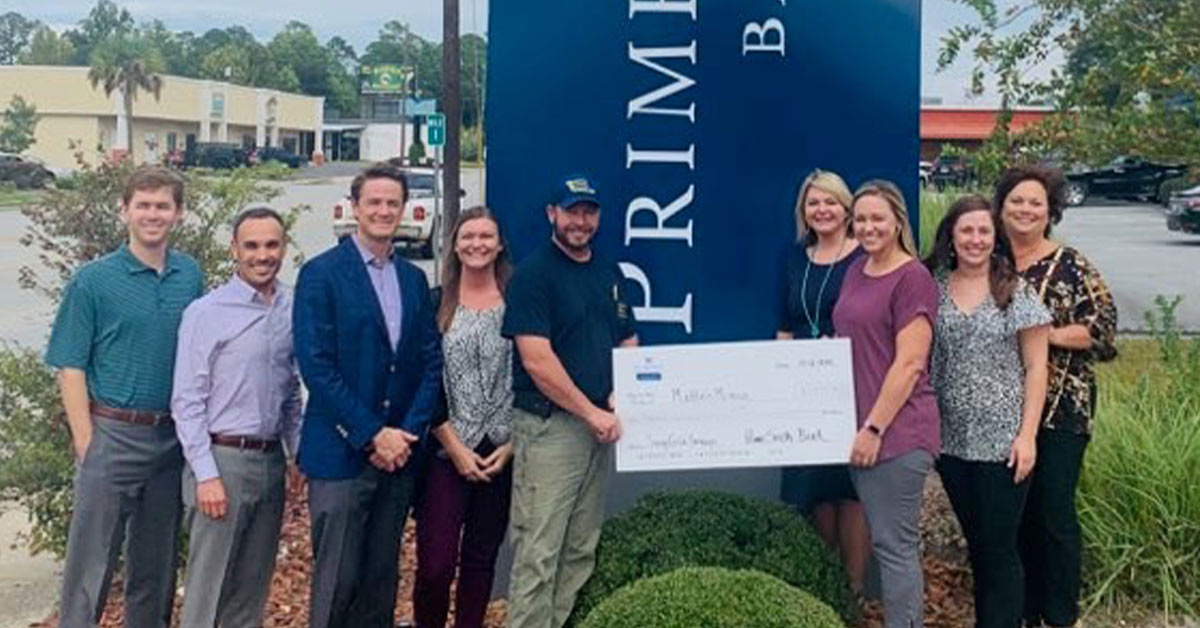 Published: November 7, 2019
(Waycross, Georgia)— During Childhood Cancer Awareness Month in September, PrimeSouth Bank teamed up with their neighbors and employees to help raise awareness, to facilitate funding to find a cure, and most importantly, to give hope. Throughout September, the bank invited the community to participate and learn more about how everyone can unite to make an impact in the fight against Childhood Cancer.
"We believe raising awareness is the first step towards finding a cure," said Jim Walker, CEO and President of PrimeSouth Bank. "Because of the participation of our employees and our communities, we are proud to give back to help battle this disease."
PrimeSouth Bank's annual Go Gold for Childhood Cancer campaign kicked off on September 3rd with a "give-back" challenge to all Bank team members. Each branch met and exceeded their goal of 100% participation and funds donated.
Pierce, Wayne, and Ware markets donated to Mattie's Mission. Mattie's Mission is a 501c3 non-profit organization formed in memory of Mattie Goble, and their goal is to financially, spiritually, and emotionally assist families affected by childhood cancer. Mattie's Mission partners with other foundations, organizations, churches and ministries to accomplish a like-minded mission.
The Glynn market donated to CURE Childhood Cancer – Team Alexa. CURE is dedicated to conquering childhood cancer through funding targeted research while supporting local patients and their families.
Representatives from both Mattie's Mission and Team Alexa presented their personal stories and the missions of their organizations to PrimeSouth employees in the respective markets.
In addition to the team give-back, the Bank promoted their "Go Gold Photobooth" for the second year. In the month of September, anyone could drop by a local branch, take a photo in front of the photo booth, and post it on PrimeSouth's Facebook page. A donation was given to CampGround Ministries for each photo uploaded.
"PrimeSouth Bank is known for our commitment to programs that have a positive impact on our own communities," said Jade Jones, Marketing Director of PrimeSouth Bank. "All proceeds collected were given to assist local families battling childhood cancer."