Get in on the Ultimate Grill Giveaway June 4th through 14th!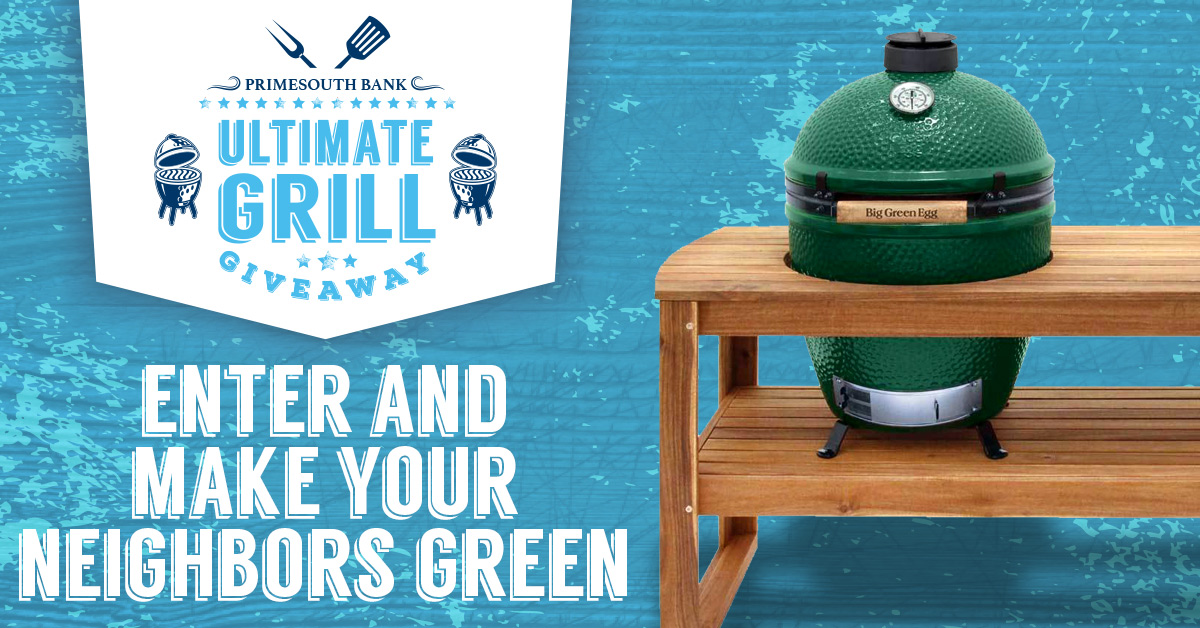 The Ultimate Grill Giveaway from PrimeSouth Bank is sure to fire you up! You can enter daily on our social channels starting June 4th. Get ready for a backyard bash with a chance to win your very own medium Big Green Egg with table and more! We'll also be giving away your favorite local BBQ sauces!
You may enter daily on our social channels June 4th through June 14th*
Beginning June 4th, the entry link and instructions will be posted on our social channels listed here:
Go to: facebook.com/primesouthbank
Go to: Instagram.com/primesouthbank
*You may enter daily on Facebook or Instagram June 4th – June 14th or mail a completed postcard postmarked by June 10th, 2021 with "Enter To Win Ultimate Grill Giveaway" to PrimeSouth Bank Marketing, 710 Gloucester Street, Brunswick, GA 31520. If entering by mail, include your name, address, email address and phone number. PrimeSouth Bank is not responsible for any lost or misdirected mail. The Ultimate Grill Giveaway ends on June 14th, 2021. No purchase necessary. Limited to one per individual. Officers, directors and employees of PrimeSouth Bank, and any members of their household or immediate family are not eligible to win. The winner of the Medium Green Egg with table will be responsible for pick up at the PrimeSouth Bank branch nearest them. Big Green Egg trademark of The Big Green Egg, Inc.